single farm all organic & hand-picked
Native to Hawaii, the White Jade Pineapple is a deliciously refined pineapple with white flesh, a totally edible core and very low acidity which means you can enjoy more without that mouth reaction. Our dried pineapple is even more exquisite. Open that package and you are enticed to the last bite. 
Fresh Turmeric Root - Olena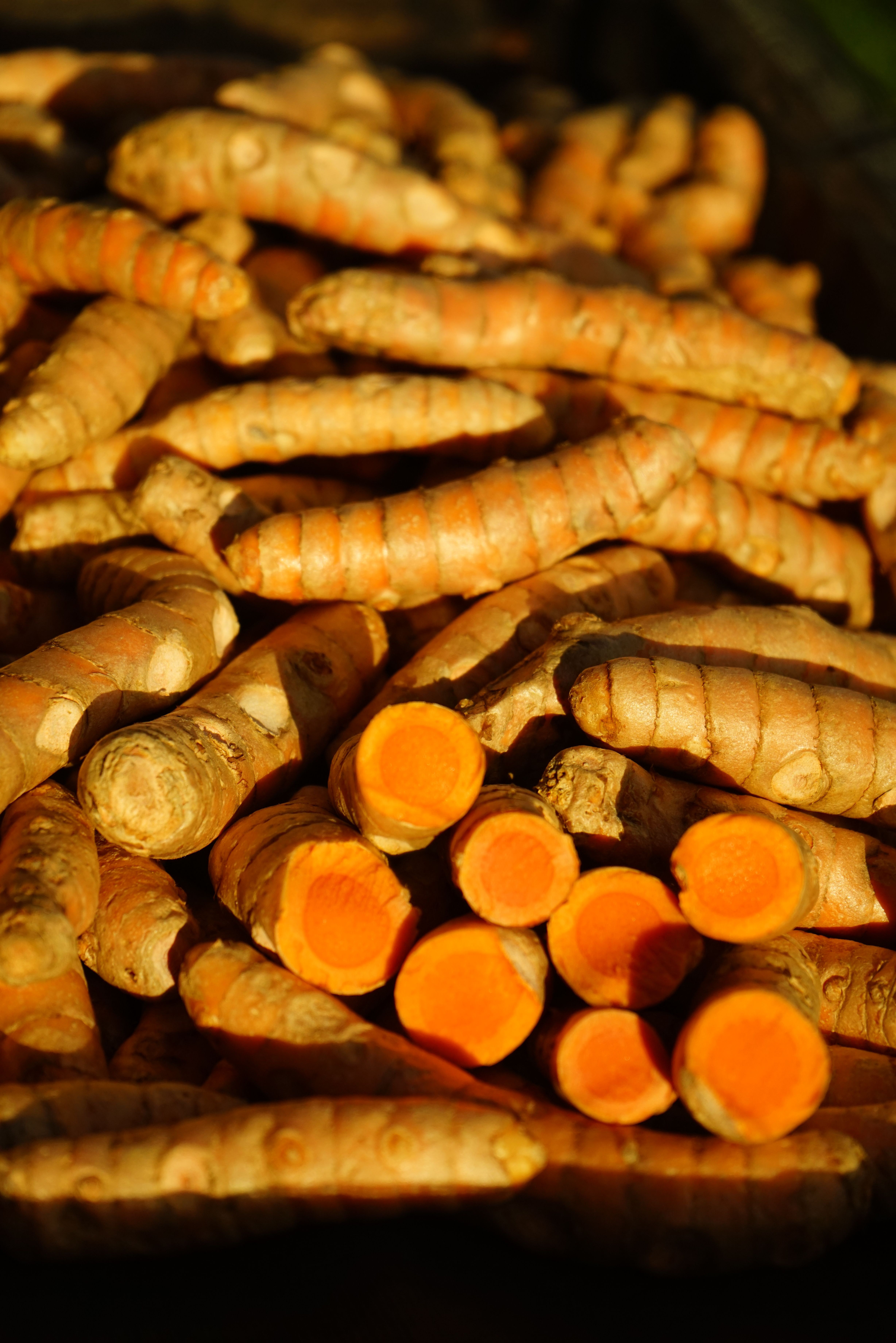 .Hand picked and cleaned with love, our fresh turmeric root is processed in small batches ready to ship fresh from our farm to your door!
12 pound Priority Box, $15 per pound, $180 total, free shipping for fresh, organic, Hawaiian turmeric root, known on the island as Olena.
Looking for distributors around the Mainland so we can decrease shipping costs. Have your friends stop by your house and pick up their supply.
Trade your distribution for free turmeric.
---
Turmeric Ideas and Recipes
Golden Chai Latte is a variation on Turmeric Golden Tea and offers a delicious mix of spices that may appeal to all ages. The turmeric adds a touch of color to this hot drink. Plus, turmeric is known for its immune-boosting qualities as well as its benefits for digestion and liver function. So drink up! 

INGREDIENTS  Makes 2-3 servings. 
3½ C unsweetened almond milk or any other milk of choice
½ to 1 tsp ground turmeric 
¼ tsp ground ginger 
½ tsp cinnamon 
¼ tsp nutmeg 
1/8 to ¼ tsp cardamom 
¼ tsp vanilla extract 
1 to 2 TBS raw honey (or more for a sweeter taste)
pinch of sea salt 

DIRECTIONS
Add all ingredients to a blender and blend until smooth.
Pour into a saucepan and bring to a boil, then simmer on low for 3 to 5 minutes.
Pour into 2 or 3 mugs.
---
An idea of how to use turmeric before it gets shrunken and old, from Suzanne:
Freeze a bunch, whole and unpeeled. Then when you want to use a bit, pull it out and grate it totally frozen with a very sharp grater, and use it however. That works and is super-easy. I'm next thinking of brewing a really strong concentrate (maybe adding ginger as well) and freezing it in ice cube trays to have small amounts easily accessible. Once the cubes are frozen I would transfer them to zip locks.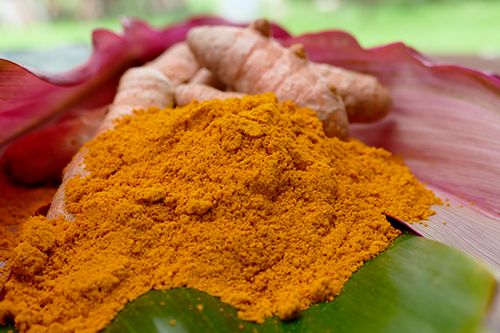 Known in the Hawaiian language as olena, the turmeric/olena root is harvested in January-February each year. The root is then dried and ground at a low heat in small batches to increase curcumin levels and ensure you're receiving a fresh, quality product.  ORDER NOW
This beautiful golden powder is a powerful anti-inflammatory and anti-microbial, known for its immune-boosting qualities as well as its benefits for digestion and liver function. It can be added to any fresh or cooked dish to enhance its flavor and beauty. Keep it handy in your kitchen and sprinkle on eggs, add to rice, dressings, smoothies - your imagination is the only limit!